If you are operating an undertaking, no matter how small, you must assess and manage your risks.
A District Court judge has reminded hobby business operators that health and safety laws exist for their own protection after a Motueka beekeeper's close friend was killed in a vehicle accident while assisting with a hive-placing expedition for which there had been no risk assessment.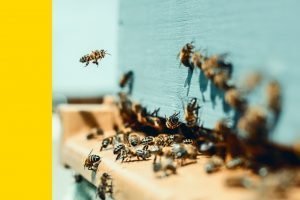 Sentencing The Sunday Hive Company under s36 of the HSW Act, Judge Tony Zohrab said that, while the organisation was effectively "two friends working together on an ad hoc basis, identifying issues as they came up", under the law it had the same obligations as large corporations.
It was likely the company's sole director would never fully recover from the psychological impacts of the accident, he said, noting that "the whole purpose of the legislation is to make sure people are forward-thinking and have systems in place to avoid someone such as myself having to look back in time at a terrible and tragic incident."
He placed culpability at the low end of the high band, with a penalty starting point of $700,000, saying the company had a health and safety "vacuum" before the event, but imposed no fine because of its very limited finances. He awarded the dead man's three children $100,000 in reparation. (Nelson DC, 3 October 2018).
The case arose from an incident in November 2016 when the director and his friend were placing hives in a remote location. It was a wet day, and the director's vehicle, laden with hives, lost traction and began to roll backwards down a steep hillside. His friend attempted to jump clear but was crushed.
Investigations found the vehicle's tyres had the wrong tread for off-road use and "significant" differences in pressure.
The judge said the company had ignored obvious and potentially critical risks by failing to ensure its vehicle was safe for the terrain, and the driver competent to operate it. The risks of traversing steep terrain were well known in the industry, and there was "ample industry guidance available, including a specific apiculture code of conduct … on safe driving practices."
These were, he said, "pretty fundamental departures" from prevailing standards and although Sunday Hives was a modest venture, operating primarily at weekends and as much for enjoyment as profit, under health and safety law there was no lesser standard applicable to it than to a large organisation.
The company's financial position made the calculation of a fine academic, he said, but it would serve as a "learning exercise" for similar organisations.
From the $700,000 starting point, he allowed a 20% discount for remorse and cooperation, but said that as a relatively new business, operating only part-time, it deserved no credit for its previous good record.
"I accept that remedial steps have been taken, but [when] contrasted with the total vacuum that was there beforehand, I cannot see that there can be scope for credit."
With a 25% discount for an early guilty plea, the judge arrived at a final penalty of $420,000. He noted, however, that even a $10,000 fine could jeopardise the business, and as it was providing income for the deceased's family by caring for his hives, he imposed no fine, but ordered it to pay costs of $800.
References
Thomson Brookers. (2019, January 25). Alert24 (New Zealand) from Thomson Brookers. Retrieved from http://alert24.thomsonbrookers.co.nz